Continue the Growth of Great Futures by Becoming a Member of the Heritage Club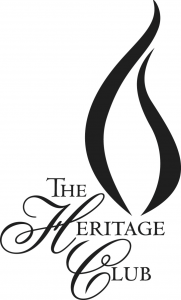 Continue the Growth of Great Futures by Becoming a Member of the Heritage Club
Continuing the future success of our Boys & Girls Club must be kept in the forefront of our minds. It's never an easy subject to discuss but it is important that you have a plan.
The Heritage Club is a national deferred giving society used to recognize individuals who have included a Boys & Girls Club in their estate plans through a will, beneficiary designation or other deferred giving technique.
Current Heritage Club member, Mandi and Noah Hinrichs became members last year and shared their legacy with the Club. "Noah and I have grown to become fond and proud of the Club's accomplishments and wish to see them continue", said Mandi. "This is the type of organization that makes our community better, and will continue to do so for years to come. As much as the community needs the Club, the Club needs ongoing support and the Heritage Club is the perfect vehicle for that."
By adding to the endowment you can support the Club for years to come and assist us in our continued growth. Heritage Club members include the Club in their estate plans through investments, real estate, or general life income. Your legacy will help not only continue the Club's growth, but, it will continue the start of many more Great Futures.
The process is simple, all you need to do is list the Club as a beneficiary in your plans and notify a staff member at your Boys & Girls Club.
For more information on becoming a member of the Heritage Club contact the Boys & Girls Club of the Tri-County Area at (920) 361-2717.