YOUTH OF THE YEAR, Jalliana Ledesma
From the age of 5, Jalliana Ledesma would make her to way to Berlin twice a month to visit her father. She was familiar with the town and had some friends, but never considered it her hometown… until it was. At the age of 12, she packed up her belongings and moved from Green Bay to join her father in Berlin. To say the familiarity with Berlin made the transition easier would be an understatement.  "My dad had lived here for 11 years by then so I found support with some people, but not everyone. It was difficult to go from a big city to here. It wasn't as diverse. Everything was just different. Teachers, kids, everything."   Where some kids would have responded to this new situation negatively, Jalliana did the opposite. She used it as a motivational tool. And her first step- joining the Boys & Girls Club of the Tri-County Area.
Jalliana had been part of the Club in Green Bay, but said she felt like she really belonged at the Tri-County Club. "I was able to surround myself with good people in a safe place. I could be myself," she stated. This exposure to constant positivity over the course of the next 5 years would change her outlook on the goals she set for herself. "I never had the confidence before and now I have it. I used to not want to talk in front of people and now I would like be a motivational speaker one day. I have passions for social work, cosmetology or anything art related. The Club has allowed me to get at resources I never had before," she explained. She also attributes this new found confidence as the push she needed to compete for Youth of the Year in December of 2019 resulting in her receiving the title of the Club's 2020 Youth of Year. After attending the state completion in Madison but not advancing, Jalliana became even more motivated to return this past December. Her dedication to this goal resulted in her being chosen for her second term as our 2022 Youth of the Year. "I'm so excited to represent the Club as the 2021 Youth of the Year. I set a goal for myself to be able to earn this and I did. I am excited to share my story.   Director of Operations, Mindy Collado, who has had the pleasure of knowing Jalliana for the past 5 years, adds that "It has been an honor watching Jalliana blossom into a lovely young woman whose passion, past experiences, and motivation make her a force to be reckoned with. Having overcome many obstacles, Jalli's smile is a constant reminder of how beautiful she truly is on the inside. She is not afraid to stand up for what she believes is right and that is how I know she will change the world one day!"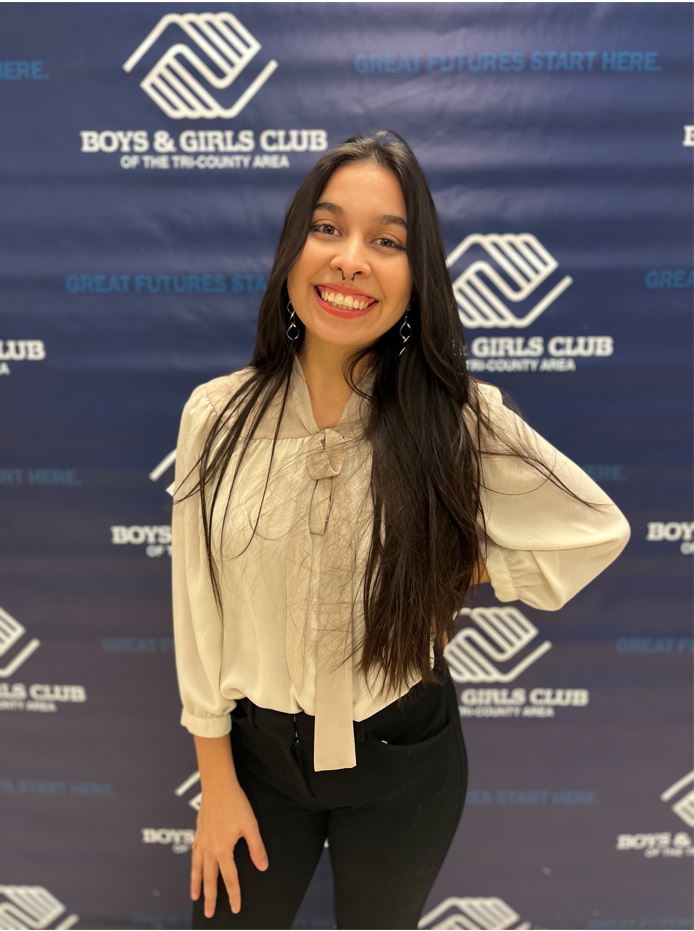 Youth of the Month recognizes Club members who have excelled at the Club.
January – Berlin Site: Jovie; Green Lake Site: Kimber ; Teen: Allie
February – Berlin Site: Austin; Green Lake Site: Diana; Teen: Bella
March –  Berlin Site: Caroline;  Green Lake Site: Keely;  Teen: Hailey
April – Berlin Site: Jacob;  Green Lake Site: Kloie;  Teen: Emily
May – Berlin Site: Kjrstin;  Green Lake Site: Josie;  Teen: Austin
June – Berlin Site: Weston; Green Lake Site: Emery; Teen: Alyssa
July – Berlin Site: Ava; Green Lake Site: Kinley; Ripon Site: Valentina; Teen: Evan
August – Berlin Site: Ryan; Green Lake Site: Erik; Ripon Site: Payton; Teen: Sophia
September –
October –
November-
December-