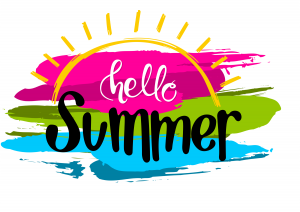 Interested in enrolling your child for summer at our Berlin or Green Lake site? Please complete one of the registration forms found below. Children who register on, or after June 1st will be placed on a waiting list until spots become available. Spots continue to open up throughout the summer, so registration is required to add your child to the waiting list. 
Questions?
Berlin Site-   Mindy Collado 920-361-2717 ext. 300 or mcollado@bgctric.org
Green Lake Site- Megan Beardsley 920-229-3455 or mbeardsley@bgctric.org
Summer registration is now open for youth ages 6-12 years old. Summer at the Club is filled with activities that are educational, fun, and engaging. Youth will have the opportunity to spend their days learning new skills and developing their passions through participation in a variety of programs. The Club strives to provide access to programs that promote academic success, good character and leadership, and healthy lifestyles. Programs are led by trained youth development professionals in a safe, positive environment. 
As we continue to navigate safely serving youth during the Covid-19 Pandemic we will continue to work closely with our local health department to make the most informed decisions regarding policies and procedures. 
Our Summer Program Guide, including teen programs, will be available soon and will be posted here and on our Facebook page. Field trip information will be released as it becomes available.
We are excited to have you join the Boys & Girls Club of the Tri-County Area this summer!
2021 SUMMER HOURS
BERLIN SITE (starting Wednesday, June 9th)
Monday-Friday 7:00 am-5:00 pm
Breakfast, lunch & snack are served daily.
Children wishing to join us from Ripon are encouraged to enroll in the Berlin Site location. Provided there is enough interest, the Club does hope to offer transportation to/from Ripon this summer. Busing will complement the Ripon School District's Summer School Program, exact times TBD.
GREEN LAKE SITE (starting Tuesday, June 8th)
Non-Summer School Days: 7:00 am- 5:00 pm
Summer School Days: 12:00 pm – 5:00 pm
Lunch and snack will be served daily. Breakfast will be available on non-summer school days.
Summer hours for the Green Lake Site complement the school district's summer school program. When summer school is in session, Club staff will do a walking school bus from the school to the Club each day at the completion of summer school. 
Both sites will be closed Monday, July 5, 2021 in Celebration of Independence Day.
Last day of summer programs is Friday, August 20, 2021!
Club Fees
Annual Registration Fee: $25 per child (valid Sept. 1- Aug. 31)
Summer Fees for 6-12 years old: $65 per week/per child
We charge per week, not per day. This means that it is the same cost whether your child comes 3 days or 5.  Payment will be due the Friday prior to the following week for your child to participate. Scholarships are available. 
Program Guides
Parent Information
Parent Guardian Policies/Procedures
Let's Eat!
The Club provides breakfast, lunch & snack during the summer months for all who attend. In addition, children ages 18 and younger are welcome to join us for meals, please contact Mindy Collado, mcollado@bgctric.org, for more information.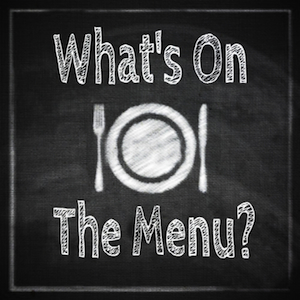 Berlin Breakfast – August
Berlin Menu Lunch – August
Green Lake Breakfast – August
Green Lake Menu Lunch – August